Posted 4th Jan 2018
BBC Sport to provide groundbreaking live coverage of Team Bath Netball tri-tournament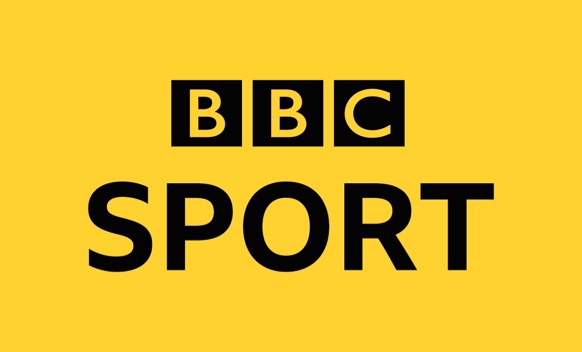 Netball fans are set for a treat on Saturday when Team Bath, Wasps Netball and Severn Stars feature in a tri-tournament which is sold-out but which will be streamed live on the BBC Sport website, BBC Sport app and available via the Red Button on connected TVs.
The annual Tri-Tournament – staged in the Team Bath Arena at the University of Bath – will this year receive global exposure through the online coverage announced by Team Bath and the BBC today.
Wasps Netball, led by Tamsin Greenway, won the 2017 Superleague title in dramatic fashion in their debut season in the league. Severn Stars, led last year by Head Coach Mo'onia Gerrard, were also exciting league debutants.
Team Bath Head Coach Jess Thirlby said: "It is fantastic news that netball will appear on the BBC's platforms in this important year for the sport. Our Tri-Tournament, with so many internationals from across the Commonwealth, will be an indicator not only of Superleague potential but will give everyone the first glimpse of who's in form for both this month's international quad series and the Commmonwealth Games on the Gold Coast."
Wasps can boast the presence of Natalie Haythornthwaite, part of the England squad for the forthcoming internationals, as well as England Roses debutants Josie Huckle and George Fisher fresh from their success at Netball Europe.
Jade Clarke, back from playing in the ANZ league and England's most-capped player, has joined up with the Coventry-based outfit – twinned with Wasps Rugby – and Greenway has named herself in the playing squad, renewing the attacking partnership with veteran shooter Rachel Dunn first forged at Team Bath a decade ago.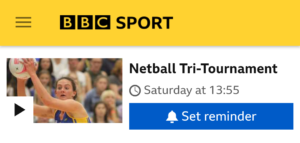 Hosts Team Bath, meanwhile, were top-four finishers last year and have won the title five times since the league's inauguration. The West Country power-house, co-coached by Anna Stembridge and Jess Thirlby, were also finalists in September's British Fast5 All-Stars Championships and a quad-tournament at Surrey Storm last month and look to be in good form.
The Blue and Gold, sponsored by Sitec, can field the Superleague's best defensive combinations in the form of Eboni Beckford-Chambers, Layla Guscoth and new signing Josie Janz-Dawson from Australia, as well as exciting England talent and former University of Bath student Kadeen Corbin at goal-attack or goal-shooter, alongside Welsh international Chelsea Lewis.
In the mid-court and attack the Shaw sisters – Rachel and Jess – should prove strong in tandem with the emerging talent of Imogen Allison plus stalwarts Mia Ritchie and Asha Francis, who is always impactful at goal-attack. Sophie Drakeford Lewis, now studying combined electrical and mechanical engineering at Bath, is another eye-catching signing for the hosts.
Corbin and Beckford Chambers will also line up for England in this month's international series against South Africa, Australia and New Zealand.
Severn Stars, now coached by Sam Bird, have signed sparkling talent Sam Cook from Team Bath in the close season, strengthening their own capacity in defence, as well as Laura Rudland at goal-attack.
They can also rely on the returning Roses athletes Ellie Cardwell and Jodie Gibson who featured for England against Malawi last year. Iona Darroch returns for a second season too after helping England U21s to bronze at the World Youth Cup last year.
Doors to the Team Bath Arena will open at 13.00 with the first match taking place at 14.00. Team Bath will take on Stars in that opening encounter, followed by Wasps v Stars at 15.15 and Team Bath v Wasps at 16.30. Each fixture will be played in fast-paced, ten-minute quarters with a five-minute half-time interval and three minutes at the quarter-breaks.
Jennie Gow, of Formula One and other major sport commentary renown, will be the main commentator for the stream with expert summary provided by David White, a Team Bath U17 coach and BBC Radio Cornwall presenter.
The live stream is accessible via the BBC Sport app and on the BBC website at http://www.bbc.co.uk/sport/live/netball/42545059
Fans who missed out on a seat in the Arena for this tournament can still buy tickets for the main Superleague season. Season tickets providing admission to all nine Superleague matches at the Team Bath Arena in 2018 are also available priced £85 for adults and £55 concessions.
Tri-tournament team sheets
Team Bath Netball: Imogen Allison, Eboni Beckford-Chambers, Kadeen Corbin, Sophie Drakeford-Lewis, Asha Francis, Layla Guscoth, Josie Janz-Dawson, Chelsea Lewis, Tash Pavelin, Paige Reed, Mia Ritchie, Abi Robson, Jess Shaw, Rachel Shaw, Jazz Scott.
Severn Stars: Rosie Allison, Eleanor Cardwell, Sophie Carter, Samantha Cook, Iona Darroch, Amanda Davis, Beth Gabriel, Dominique Ford-Gordon, Jodie Gibson, Nicole Humphrys, Laura Malcolm, Rebecca Oatley, Shona O'Dywer, Ella Powell-Davis, Laura Rudland.
Wasps Netball: Halimat Adio, Jade Clarke, Rachel Dunn, George Fisher, Amy Flanagan, Tamsin Greenway, Lucy Harris, Natalie Haythornthwaite, Josie Huckle, Sam May, Hannah Reid, Monique Thompson, Fran Williams.