Posted 6th Jul 2022
Team Bath Netball seeking ambitious coach to join as assistant to new Head Coach Asha Francis for 2023 Superleague season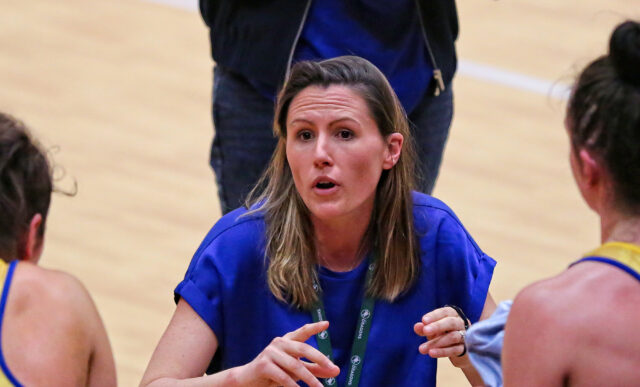 An exciting opportunity to play a crucial role in Team Bath Netball's 2023 Superleague campaign has arisen with the club looking for an ambitious coach to join their ranks.
The VNSL Assistant Coach will support newly-appointed Blue & Gold Head Coach Asha Francis in the preparation and execution of training and matches for the Superleague competition and related pre-season fixtures.
Francis also wants the new coach to help implement her vision of creating a "high-challenge, high-support environment" where players and support staff will be able to thrive and develop.
"The assistant coach I am seeking is someone who shares the same vision as me of creating and building a world-leading culture," said Francis. "We want people who are willing to put themselves outside their comfort zone, challenge themselves and each other in a firm but friendly way.
"The new coach needs to not only be someone who can help me technically and tactically but someone who will help drive behaviours and also challenge me as well as the athletes."
Click here to read the full Terms of Reference for the VNSL Assistant Coach role. If you think you fit the bill or would like more information, please email Team Bath Netball Manager Alicia John at A.J.John@bath.ac.uk with an expression of interest by 5pm on Sunday 17th July.