Posted 14th Aug 2020
Netball is back! Work on your fitness and skills this August with Blue & Gold training sessions for adults and youngsters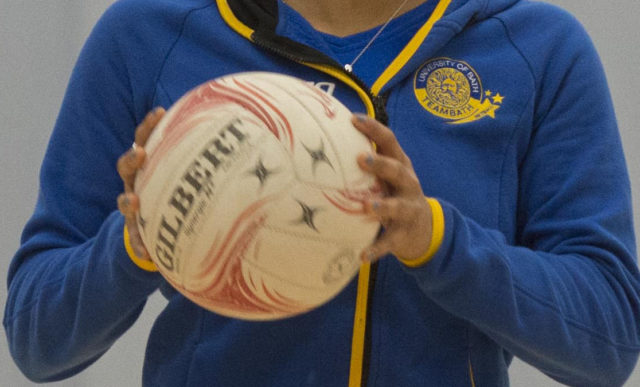 Team Bath Netball is running fitness and skills training sessions for youngsters and adults this August as part of the eagerly-awaited return to community netball.
The outdoor training sessions will be delivered by Blue & Gold coaches and players in line with England Netball's 'return to sport' road map, which currently allows coach-led activity in small groups, and strictly following the Government's social distancing and hygiene guidelines.
Despite the restrictions, the Team Bath coaches have been coming up with fun and creative ways for people of all abilities – women and men – to enjoy netball again, with plenty of friendly rivalry and team spirit being encouraged throughout.
Taking place at the Team Bath Sports Training Village, the 50-minute sessions – split into Bootcamps to focus on fitness and BiG Skills for netball-specific training – will run from Monday to Friday on the week commencing August 24.
Sessions for 12-14 year olds will be run daily at 10am (Bootcamp) and 11am (BiG Skills), followed by 14-16 year olds at 1pm and 2pm respectively. There will also be training opportunities for adults at 6pm and 7pm on Mondays and Thursdays – a great chance for teams in the community to hone their skills and regain their fitness after lockdown.
All sessions will be run by two coaches, each working with separate groups featuring a maximum of five people. Players will be expected to bring their own netballs, with equipment sharing being kept to a minimum – at this time, no passing will be done at these sessions.