Posted 31st Jul 2019
Join our coaching team in the South West and help develop the next generation of Blue & Gold netball stars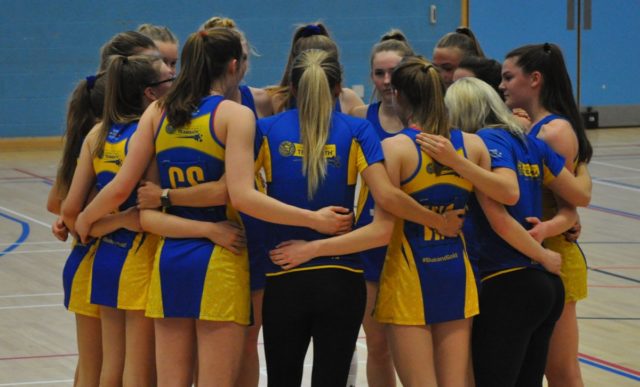 There are a number of exciting opportunities to join the Team Bath Netball Coaching Pathway for the 2019-20 season, both on the Futures programme across the South West and with the Netball Performance League (NPL) age-group squads.
All successful applicants will have access to Team Bath's Perform CPD (Continued Professional Development) sessions and all roles have a competitive salary.
Interviews will be conducted in August where appropriate and all positions are subject to a satisfactory DBS check, as well as review throughout and at the end of year.
The closing date for applications is Friday, August 9, 2019.
---
Futures Pathway roles
[table "9" not found /]

Main duties and accountabilities
Support the Head Coach to set the direction of the Futures Pathways programme and deliver an annual plan that is aligned to a development curriculum covering technical, tactical, physical and mental development, as set by Team Bath.
Assist with the management of the training schedule and load of athletes within the programme.
Assist the Head Coach to work with school and club coaches to ensure that training programmes and competition schedules are complimentary; liaise with strength & conditioning coaches and other multi-disciplinary team members where appropriate to ensure added value to the programme.
Support the process of screening of players into the Hub as required by the Team Bath Academy Head Coach and scouts/selectors. Ensure that screening data is collated and analysed, and that the appropriate feedback is given to players.
Liaise with the Head Coach as appropriate.
Attend Team Bath Netball coach and management meetings during the course of the year.
Attend coach development workshops as required.
Contribute to the overall development of the franchise where appropriate.
Assist in the promotion of Team Bath Netball in the target area.
---
NPL roles
Please note that all applicants must have experience in coaching performance teams.

Click here to read the main duties and accountabilities of a NPL Head Coach [PDF].

Click here to read the main duties and accountabilities of a NPL Assistant Coach [PDF].

[table "10" not found /]

---
More information
Please click here to email Lois Jackson if you would like any further details about the roles.