Posted 4th Jun 2019
Assistant Coach being sought to work with Blue & Gold at this summer's U15 England Netball Tournament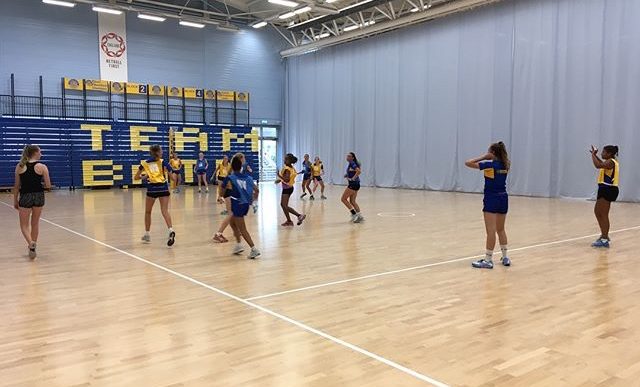 Team Bath Netball are looking to appoint an Assistant Coach to work with the Blue & Gold in the build-up to and during the U15 England Netball Tournament this summer.
The competition is running from Friday, August 30 to Sunday, September 1 at Wolverhampton University and transport and accommodation will be covered. Team Bath will also give a contribution of £150 to each coach, with the possibility of two assistant coaches being selected for the tournament.
Head Coach will be Superleague player Rachel Shaw and Louise Rose will be the Team Manager.
The training and match play dates are as follows:
Wednesday 26th June – Training venue TBC from 6:00-8:00pm
Saturday 29th June – Wasps Tournament in Birmingham. 9:30am registration.
Wednesday 3rd July – Training at Exeter University from 6:30pm – 8:30pm.
Saturday 6th July – Mavericks Tournament in Hertfordshire
Thursday 18th July – Training venue TBC from 6:00-8:00pm.
Friday 3rd August – Training from 10am – 4pm at the University of Bath
Tuesday 27th August – Training from 10:00am-1:00pm at the University of Bath.
Travel to sessions should be shared where possible, transport cost cover will be dependent on the individual's circumstances.
Please submit expression of interest and your netball CV to l.j.rideout@bath.ac.uk by 12pm on Friday June 14th. Please also detail your reasons as follows:-
Why you would be interested in attending this opportunity?
How this experience will contribute to your ongoing development as a coach?
For further information, please email Lois Jackson or call her on 07398 870008.