Posted 8th Dec 2017
Top tips from our Superleague Head Coach for Festive Fitness (and fun)!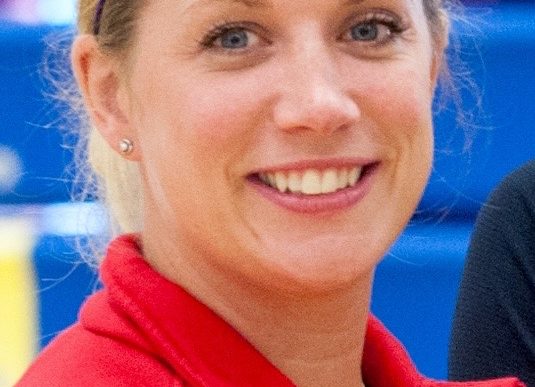 Here our Head Superleague Coach Anna Stembridge's top tips to keep you in shape but with a bit of fun mixed in over the festive season.
Make a plan: Be realistic. Allow yourself 'REST' days while still trying to train 5 days per week; keeping any cheat days to a maximum of 2 (you don't want to loose the gains you've made over the pre-season). Make sure if you are planning on using a gym over the festive period you've checked their schedule so you can take this into account and also if you're going to go out and indulge try and eat and drink healthily in the days prior to and after (I know that a couple of our Team Bath athletes are going away over the Xmas period and although we've scheduled in rest days for them they have already looked into what training facilities they have available to them so on their return they are well rested, re-energised and good to hit the ground running (literally).
Train in the morning: Get it done first thing and free up the rest of your day. (Chelsea Lewis loves training early doors so she can go back to bed and wake up and start the day again – I think she's trying to kid herself into thinking that the pain and sweat she has just experienced actually didn't happen or it happened on a different day J )
Train with a friend (safety in numbers) – the festive period is a great opportunity to catch up with friends and family. Why not tie it in with going for a run or to a class with them. (I love running with a friend or attending a yoga class with a few of the girls- it allows me to kill two birds with one stone – healthy exercise and then a good old catch up with coffee (and sometimes a slice of cake J) (I know Rach Shaw is a big fan of this too!)
'The World is one BIG Playground': make training fun; varied; and explore and utilise the surroundings in which you live within. Playgrounds or parks with cycle pathways are great. You can utilise park benches to do press ups; tricep dips; step ups on/ monkey bars to do pull ups on/ climbing frames to run up and down the steps and slides on. You could do interval or fartlek training in between trees and stations (For example, you might sprint to one tree, walk to the next, jog to the bench and then do 10 lunges on each leg and 10 press ups and then off you go again repeating this for 30 -40 mins or after you've completed X no of sets – you decide! Pick activities though that needs minimal equipment as you can utilise body weight as your resistance or a theraband).
Bank quality sleep: Our bodies need sleep to help it recover and reenergise itself; making the physical adaptations from the stimulus we have subjected it too. Try and get between 6-8 hrs, as well creating a pattern of when you go to bed as well as get up. Try and also not use your phone/tablets or anything that shines blue light 30-40 mins before you go to bed, read a book or just enjoy the company of your family or friends before you hit the sack for the night (a novelty I know to have an actual conversation with someone in the room rather than through your phones ;-))
Enjoy and Have a fabulous Festive Period!!