Posted 17th Sep 2017
Premier League football coaches try hand at netball and bobsleigh during week-long University of Bath visit
Football coaches from the country's top clubs have been swapping training pitches for netball courts, bobsleigh tracks and the University of Bath's world-class sporting environment as part of a Premier League development programme.
This year's new cohort of Elite Coach Apprentice Scheme (ECAS) participants, representing academies from Manchester United and Chelsea to Bristol City and Preston North End, were on campus last Monday and Tuesday for the first residential workshop of the 2017-18 season.
They were then joined on Wednesday by their club mentors and coaches on the second year of the programme, the latter group also staying on site on Thursday and Friday for their workshops and exercises.
As well as seminars in such fields as sports psychology and emotional intelligence, the participants also got to speak to other coaches in the University's Sports Training Village about their approach and methods.
They included Team Bath Netball head coach Anna Stembridge, who demonstrated how she works with her science and medicine team before allowing the football coaches to plan and run a netball coaching session.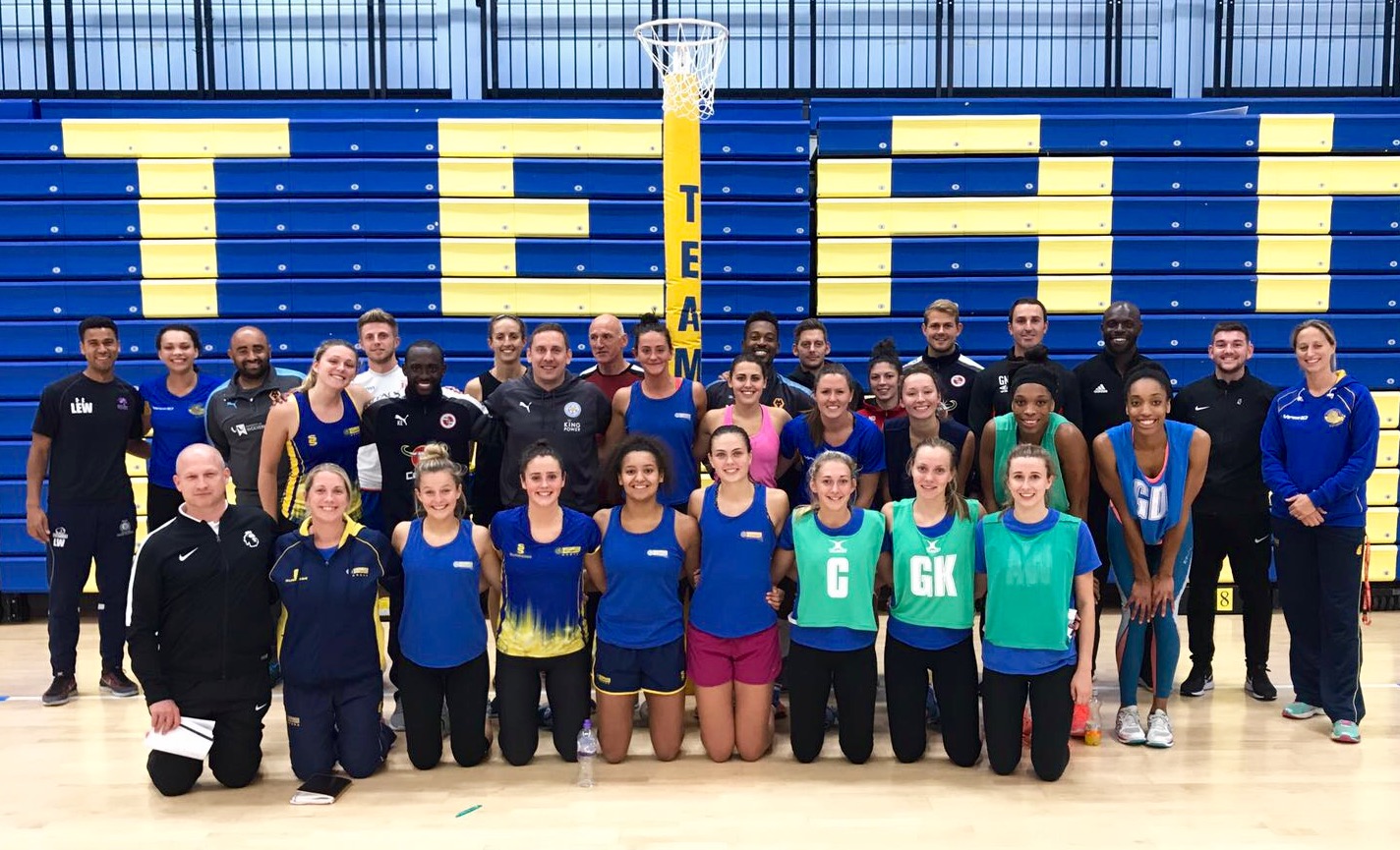 Simone Lewis, Head of Learning Development at the Premier League, said: "The FA provide training for the coaching badges, the technical and tactical aspects, and this course is more about personal development and improving leadership skills, communication and team-work.
"We come to places like the University of Bath to learn from the environment – we look around, talk to other coaches and take some of the best practices of sports based here. The conversation and application comes back to football but the input isn't necessarily about that."
The ECAS programme is in its fifth season and is designed to develop those who take part as people as well as coaches. All have full-time coaching roles with their clubs and are released to partake in the programme for about 25 days a year for the first two years before continuing to learn from each other and their club mentors for the next three years.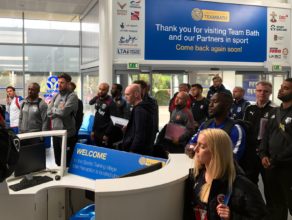 "There are 44 clubs in total taking part and 39 are represented here this week," Lewis explained. "For the first time this year, we have expanded outside the top category clubs – based on their Academy ratings – and have invited Category 2 and 3 clubs to take part to see if it will benefit them too.
"We have also had a high uptake of coaches from a Black, Asian & Minority Ethnic (BAME) background and the female coaching initiative this year."
Among the coaches beginning the first year of the ECAS programme last week was Darren Powell, who played for Crystal Palace in the Premier League and has been part of the coaching team at the Eagles' Academy since 2015.
"I knew about this course from friends and they told me I had to give it a go," he said. "It's a massive forum of information and as a relatively new coach it's great to get new ideas and see how other people work. This is about being the best coach you can be and, in turn, producing better players.
"To sit down and speak with other coaches, get their views on how they do things, is an eye-opener. You are always learning and that's why I enjoy coming on courses like this. Rather than being sheltered in your own cocoon, you get to share experiences so everyone can grow and learn."
Among the activities that Powell and his fellow first-year coaches enjoyed was a session with the British Bobsleigh & Skeleton Association on the University's unique outdoor push-track.
"That was really good, really different," said Powell. "We had a few goes to practice the technique and once we had the timing right it suddenly got a bit competitive! It was great, it brought everyone together and everyone got involved.
"The University of Bath is an elite environment, everything about it is set up to deliver. I got to work in some great environments as a player and this would be right up there."