Posted 17th Jul 2014
Bittersweet moment for Guthrie ahead of ANZ challenge
Team Bath and England player Serena Guthrie is heading to the southern hemisphere to play for ANZ Championship side Northern Mystics next season.
The dynamic midcourter, who captained Team Bath's Superleague team last season and is part of England's Commonwealth Games squad, has been offered the opportunity to play for one of the top sides in the ANZ next year.
Guthrie, who plays wing defence and centre, featured in Team Bath's Superleague winning teams in 2007, 2009, 2010 and 2013.
And despite the excitement of playing for Mystics, she said it will be hard to leave the Team Bath netball programme she joined eight years ago as a 16-year-old.
I will miss Team Bath
"I'm really excited to be going, but it's a bit of a bittersweet moment for me," she said.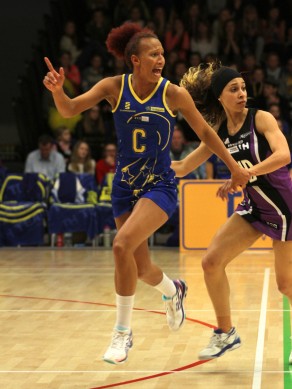 "I've been at Team Bath since I was 16, so I will miss it massively. It's been such a fantastic franchise to be part of and when I come back I will play at Bath.
"I couldn't really say 'no' to this opportunity," she added. "It's great for Bath that athletes can go out and play in the ANZ and it will be great for my development as an England player as well."
Team Bath head coach Jess Thirlby said the move to New Zealand to join Mystics and play in the world's strongest netball league is a fantastic opportunity for Guthrie.
"Serena will get the opportunity to play in the world's strongest netball league against some of the best players in the world," she said.
"Only a handful of English players have made it in the ANZ and it's testament to the strength of the netball programme at the University of Bath that many of them have come from Bath.
Testament to the strength of the netball programme
"She will leave a big hole in Bath. She has been incredibly loyal to Team Bath and is a true ambassador for us. She inspires youngsters and her peers both on and off the court.
"We hope in her absence another young player will take the opportunity to thrive and flourish, which is the epitome of what Team Bath is about.
"When Serena comes back to us she'll be an even stronger and better player for her experiences in New Zealand," she added.
"That's an exciting thought for us and it must be a scary prospect it you're one of our Superleague opponents."
Come back to Bath stronger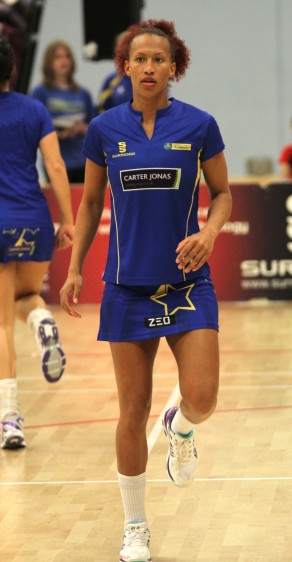 In the meantime Guthrie is training at the University of Bath with the England team ahead of the Glasgow 2014 Commonwealth Games.
"I can't wait for the Commonwealth Games," she said. "There's been enough waiting, now it's time for some action."
Guthrie is following in the footsteps of another Team Bath player, Pamela Cookey, who spent a season playing for Mystics in Auckland.
Other players who journeyed south from Bath to play in the ANZ in the include Geva Mentor, Eboni Beckford-Chambers and Stacey Francis.
Guthrie joins an exciting Northern Mystics rota for 2015 that includes New Zealand internationals Laura Langman, Maria Tutaia, Cathrine Latu and Millie Lees.
Langman, Tutaia and Latu are members of the New Zealand Silver Ferns squad preparing for the Glasgow 2014 Commonwealth Games.
Team Bath are the most successful franchise in the history of the Superleague, having won five of the nine campaigns contested to date.
For further information please email the Team Bath press office at Matchtight Ltd or call on 01225 383518.