Posted 4th Jul 2014
Glasgow 2014 total tops 70 athletes
Some 70 athletes with University of Bath links have now been selected to compete at the Glasgow 2014 Commonwealth Games – including 13 current students and 20 alumni.
They will represent 10 countries – England, Ghana, Gibraltar, Guernsey, Isle of Man, Jersey, Malta, Northern Ireland, Scotland and Wales – and compete in 10 sports – athletics, badminton, gymnastics, hockey, judo, netball, shooting, swimming, triathlon and weightlifting.
The most recent announcements have seen the selection of Sports Performance graduate and hockey player Zoe Shipperley to represent England at her first Commonwealth Games.
Present and past Team Bath players form the backbone of England's netball squad for the Games.
Current Team Bath players Stacey Francis and Serena Guthrie join seven former Team Bath netballers in England's 12-strong squad.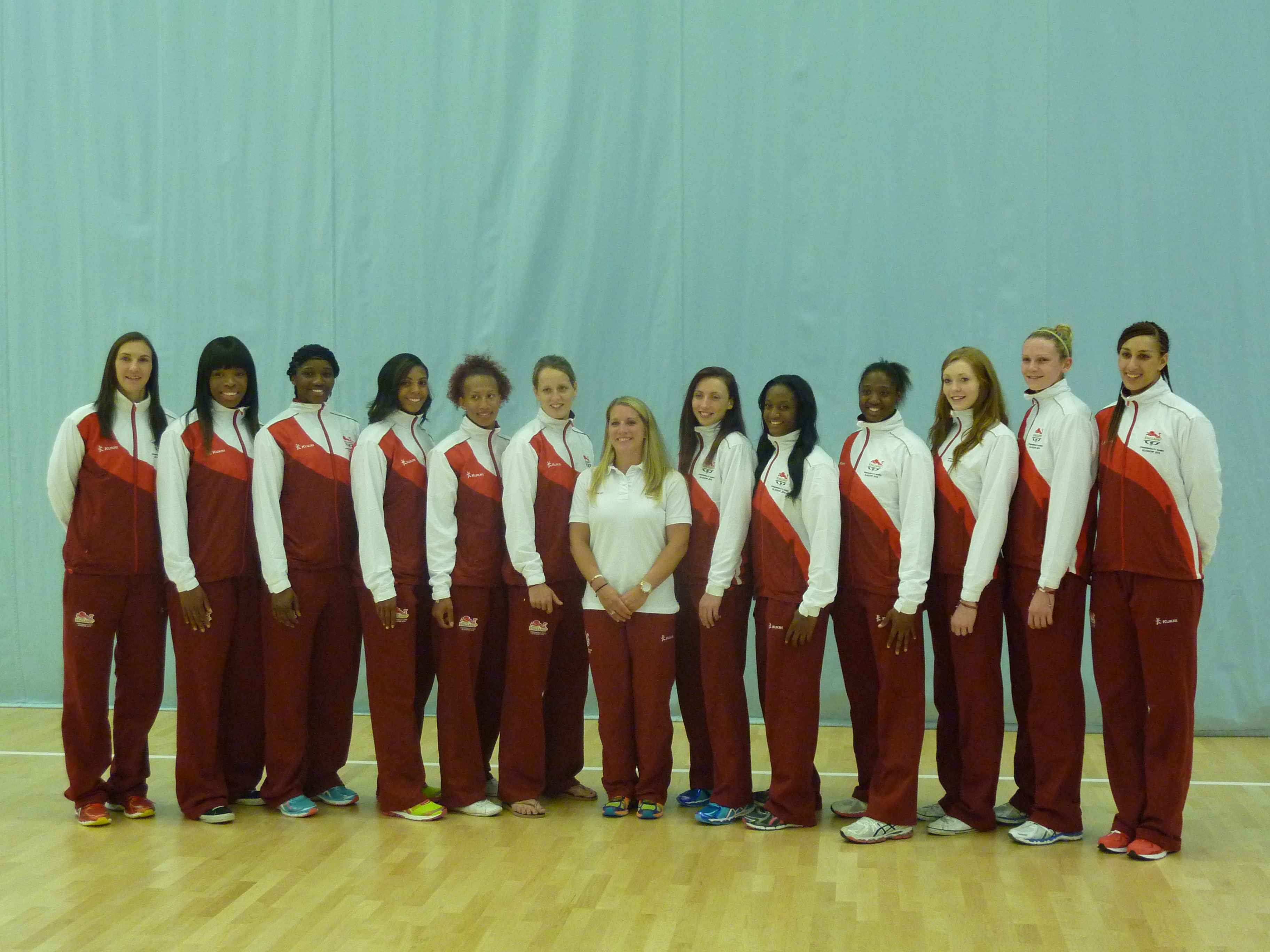 Francis (Sports Performance) is among five University of Bath graduates in the squad along with Sara Bayman (Sport & Exercise Science), Kadeen Corbin and sister Sasha Corbin (both Sports Performance) and Rachel Dunn (Biology).
"It's fantastic to have so many athletes with University of Bath links competing at the Commonwealth Games," said Stephen Baddeley, Director of Sport at the University of Bath and a badminton gold medallist for England at the 1982, 1986 and 1990 Commonwealths.
"It's also good to see that they will be representing so many different countries in so many different sports.
"It truly highlights the remarkable breadth of sporting talent that we have at the University of Bath, our partnerships with national governing bodies and the work of both the English Institute of Sport and our own support staff."
You can find a complete list of Bath connected athletes selected for the Games on the Team Bath website.
For further information about Team Bath please see the Team Bath website at www.teambath.com
You can also like Team Bath on Facebook and follow us on Twitter.
For further information members of the media can email the Team Bath press office at Matchtight Ltd or call on 01225 383518.