Posted 18th Sep 2012
Cookey comes home to Team Bath
Pamela Cookey, one of England's top netballers, is returning to play for Team Bath in the Netball Superleague next season, Team Bath can announce today (Tuesday).
Cookey is widely recognised as one of the world's best attacking players and captains England in the forthcoming series against Jamaica and in next month's Quad Series with Australia, New Zealand and South Africa. She has 70 senior international caps to her name.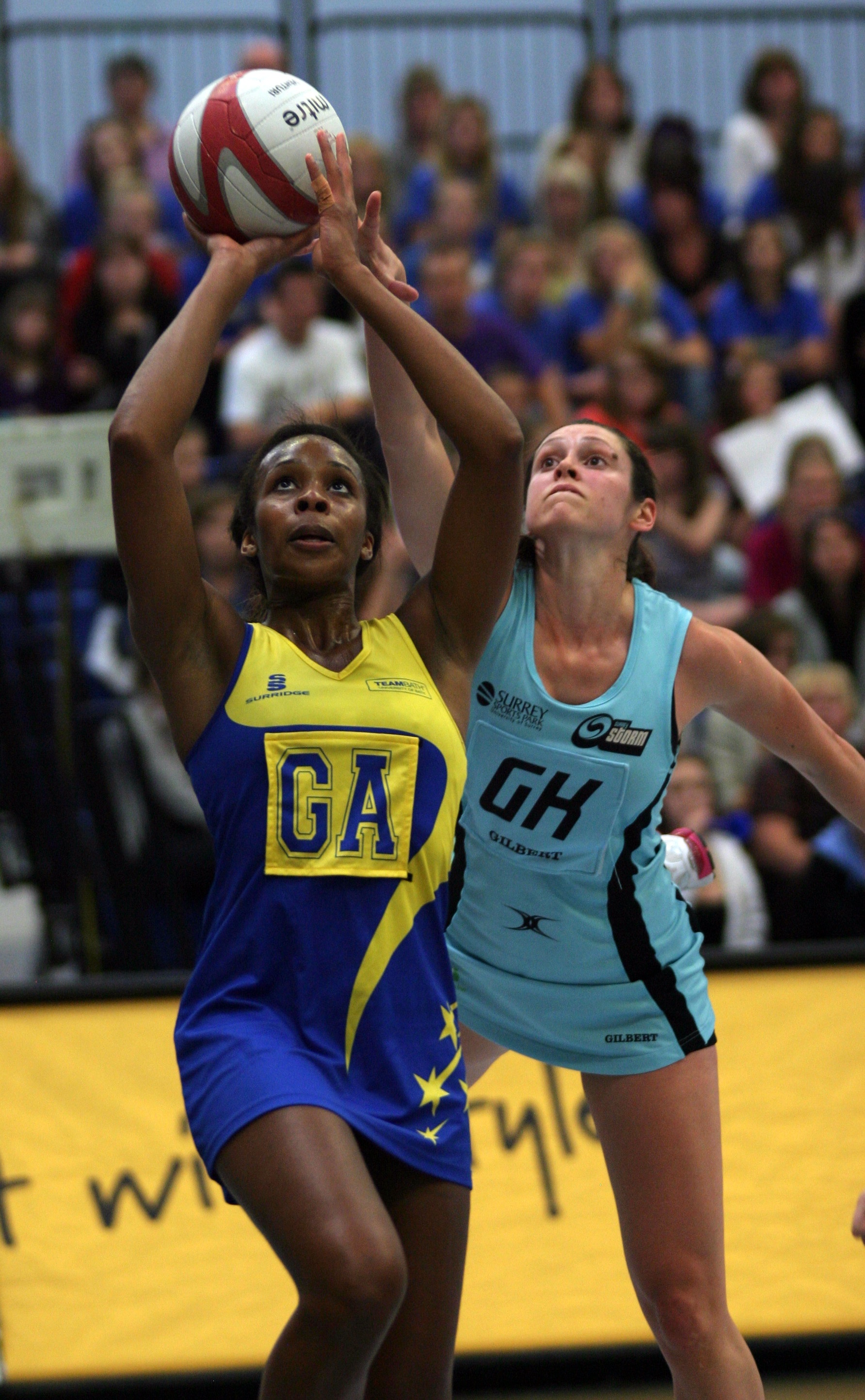 The 28-year-old University of Bath Business Administration graduate had been involved with Team Bath since she was 15 and was a member of Team Bath teams that won the Superleague titles in 2006, 2007, 2009 and 2010.
She has spent a season playing for Surrey Storm, but Team Bath head coach Jess Garland said she is pleased and excited to have Cookey back playing in Team Bath colours again for the 2013 Superleague campaign.
"It's great to welcome Pamela home to Team Bath, it just wasn't the same without her," said Garland.
"Pamela returns to a team that will have some young and exciting but mentally tough players.
"In the absence of some of our more experienced players last season, our young team had to step up to the plate last year and we came through a big journey together.
"We all learned a lot and we're hungrier than ever to get back to winning ways," she added. "Having Pamela back in our squad will help us pursue our aspirations."
Cookey, who won three successive Superleague player of the season titles in 2008, 2009 and 2010 said she is looking forward to returning to play with the likes of Asha Francis and Gemma Stewart (formerly Fletcher).
She said: "Team Bath has always been my home and I think that's the best place for me to be.
"It was easier to make the decision to come back than it was to leave in the first place, but I needed the season at Storm and enjoyed my time there.
"I'm very excited about next season, it's going to be really good," she said. "A few players are back who have been travelling and there are some good young players here too, not to mention Asha and Gemma."
Team Bath remain the most successful team in Superleague history, winning four of the seven campaigns since the Superleague was introduced in 2006.
Team Bath are holding trials for its 2013 Superleague squad in September and October, with the squad due to be announced in November. Keep an eye on the Team Bath website at teambath.com for further announcements.
They are due to get their 2013 Superleague competition underway on Thursday 7 February with a home game against Celtic Dragons. Ticket details to follow.
Cookey captains the England team taking on Jamaica in the international series getting underway in Birmingham on Friday (21 September) with the action then moving to Liverpool on Monday (24 September) and Sheffield on Wednesday 26 September.
For ticket details please go to http://www.englandnetball.co.uk/news-and-media/latest-news/international-netball-series-england-v-jamaica_idc11d792a-faac-4298-8be5-c91e0fc28a0d
You can find out more about Team Bath on our website teambath.com
You can also follow Team Bath on Twitter at twitter.com/teambath or facebook.com/teambath
For further information please contact the Team Bath press office at Matchtight Ltd on 01225 383518.